To get admission to a prestigious Australian University, you will need to form a statement of purpose first. A statement of purpose is a written statement by a student or applicant, often a prospective student applying to college, university, or graduate school.
 It talks about your career path, interests, professional contributions, goals, and the driving force behind pursuing a particular program. An SOP for an Australia study visa remains the most crucial element of the admissions process, as it is the decision-maker of your application. It is required by Australian Immigration Committee. A well-written SOP could downplay specific weaknesses.
Essential Components of an SOP for an Australia study visa:
There are specific requirements that the selection committee is expecting to hear from you to make a final decision. A well-written SOP can increase the chances of your selection by many folds or sometimes, the selection committee only reads your statement of purpose to make a selection. Here is what it should include in an impressive SOP for and Australia study visa: 
Personal Information
Your bio is the foremost component when you're writing an SOP for an Australia study visa. The decision-makers need to know who they are going to choose. Give a brief detail of your personal information by stating your complete name, your current role, or your professional tagline.
Mention your hobbies, interests, and your most impressive and relevant achievements. Your bio doesn't need to be complicated, just simply state your basic information.
Financial Information
Give your financial information and show the selectors that you can pay your fee for the study program in Australia. Write about your financial status and your income. You will also need to show your bank statement, so have it prepared beforehand.
Make sure you have a clear financial past with no suspicious or illegal activities associated with your name because they can negatively affect your position and reduce the chances of your selection.
Academic details
As you're applying for a study program, mentioning your academic details is pivotal for an impressive SOP. Start with your most significant academic achievements. Mention the degree you received, your major and minor subjects, and the relevant courses you had taken.
 For a good SOP for an Australia study visa, when explaining poor grades, be concise and careful. This is an important place to explain your academic history, positively or negatively, but you don't want to devote too much space to your shortcomings. Keep it relevant! Mention advanced coursework and research that directly applies to your interest in the program.
Professional experience
Your professional or work experience can provide you with a lot of knowledge and exposure, and selection committees are aware of it. Aspiring students with an impressive professional experience in dynamic organizations will certainly be ‌competitive. Give your accomplishments as an employee, like the bonus or employee of the month badge given to you because of your dedicated services. Inform the selectors of your leadership capabilities.
Your Aims and Objectives
Your goals and aims are also extremely important for a pleasant SOP for an Australia study visa, as they will show your inspiration behind the application process. Let the words show how passionate you are about your future goals.
Tell them why you'd be a good fit for the program and how do you plan to make the most of its opportunities. Discuss how this degree will help you in achieving your goals and how you plan to serve the country after getting your degree. 
Also read: How long does it take to get PR in Australia for students?
Reasons for being interested in the chosen field
State why you're interested in the chosen field and why you picked it. Tell your driving force or the mentor that inspired you to choose the field or how your interest was developed in the field you're applying for.
You have to dig. Be introspective. Don't settle for "I love this field" or "Why I love this field and want to work in this field for the rest of my life." Don't state basics you have been telling your parents and peers for years. Instead, find your passion and state it memorably. Show the selection committee how the chosen field relates to your future aims and objectives. 
Tell them why you wish to study at this ‌institution
Explain why you're interested in studying in this ‌institution in Australia. As Australia is ‌one of the best education systems in the world for both domestic and international students, your SOP for an Australia study visa must contain how you're impressed by the highly qualified teachers and prestigious institutions and how you want to be a part of this brilliant system.
Mention the widely known achievements of the particular institution and how it will provide you with the skills to prosper in your career and achieving your goals.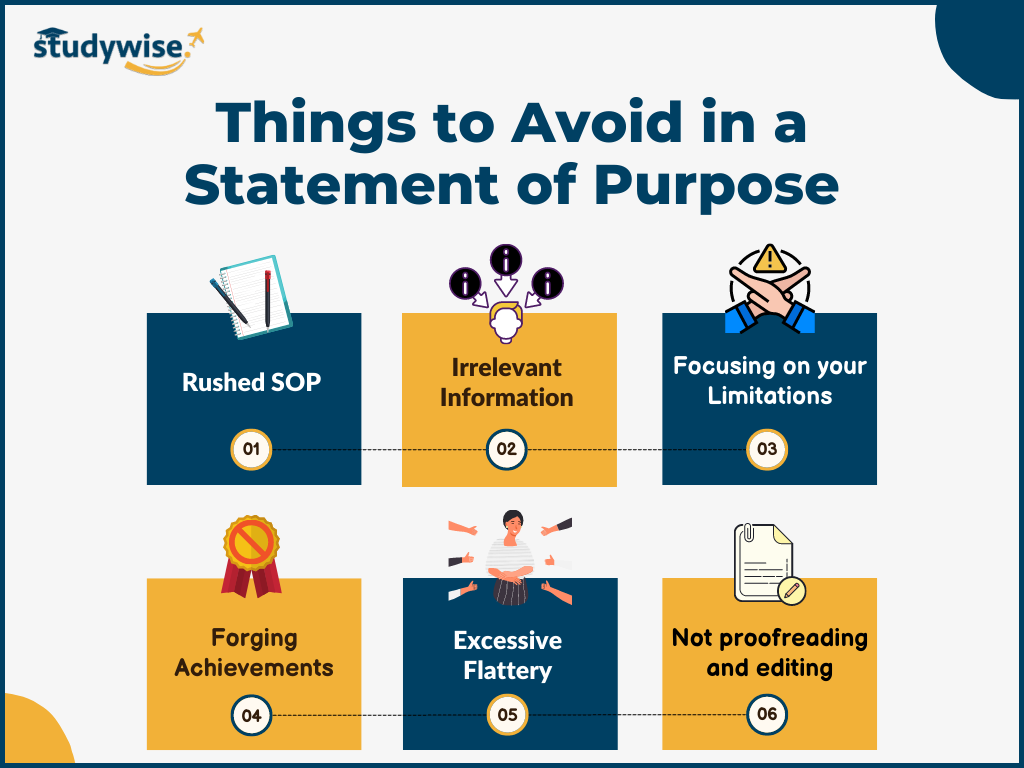 Important things to keep in mind:
Once you have explained all the significant components, ‌check some small but equally important components, like:
Plan your SOP carefully and, if needed, with the help of an elder or a professional writer.
Be relevant when explaining each specific point. Don't beat around the bush.
Use lesser but meaningful words that will convey your thoughts to the selectors.
Keep the length of the SOP between 3-5 pages.
Give authentic information and don't lie. Don't ‌forge achievements. 
Use the help of writing tools easily available on the internet to perfect your grammar and punctuation.
Include papers submitted, internships, or volunteer work, if any you've done.
An impressive Statement of Purpose is relevant and to the point. It ought to cover all the aspects of your personality and objectives. Admissions committees read hundreds of applications every year. Make your SOP for an Australia study visa extraordinary so that will grab the attention of the reader.
This is the only document, most times, where you will ‌express yourself. Use this opportunity wisely. Assure the selection committee that you plan on returning to your country after your study in Australia.
How StudyWise can help you?
A professional SOP is your gateway to the selection of an Australia study program. Here at StudyWise we provide the services of helping students in writing an impressive Statement of Purpose absolutely free of any charges. Download the StudyWise App to apply for an Australian study visa.
Our professional writers can make your SOP for an Australia study visa impressive to read with prominent possibilities of selection. So are you ready to let us help you in writing a Statement of Purpose?