Are you planning to begin your educational journey abroad? Choosing the right destination is crucial in mapping a successful academic career. Study in UK to enter the world of opportunities. The UK stands out as an unparalleled choice among international students. 
Renowned for nurturing top talent in numerous fields, the UK is a perfect destination. With its world-class universities, endless course options, and vibrant student life, the UK is an excellent place to shape your brighter future. Study in UK is a perfect fit for every passionate learner. 
The journey does not only end at graduation but a UK visionary post-study work visa presents a gateway to professional growth. Through this visa, graduates can translate their theoretical knowledge to practical life experience. But before you pack your bags and bid to your homeland, there are a few things you need to know. 
In this blog post, we will dive deeper into different aspects related to study in UK such as different visa type, eligibility requirements, the application process, scholarships, costs, employable courses, and much more.
Why Study in UK?
Do you dream of pursuing higher education in a country of rich history, culture, and global importance? You can choose the UK as your educational and career destination because:
In United kingdom, you can find the oldest and most renowned universities, such as the University of Oxford and the University of Cambridge. These educational institutes are highly respected and acknowledged worldwide.

Students will find a plethora of study options to suit their interests at one of the numerous universities located within the UK. You can earn a degree that holds significant value in the job market across all industries and businesses. With some of the highest-ranked universities in the world, the United Kingdom has a reputation for creating leaders in all fields of education.

Study in UK will provide a wide range of options and opportunities for every student. From undergraduate degrees to postgraduate degrees, the UK education system offers a range of subjects and courses that cater to all interests and career paths.

The UK's new post-study work visa allows students to make the most of their talents and education by gaining valuable work experience in their field. This opportunity not only helps the students to acquire real-world experience but also opens doors to their future career prospects.

Study in UK is the key to your brighter future in 2023. With its world-class education, a wide range of course options, and opportunities for post-study work, the UK is the perfect destination for any student looking to pursue higher education.
Types of UK Study Visas:
There are different types of student visas in the UK. Knowing these types of study visas is crucial for international students to ensure a smooth application process. The UK offers the following types of study visas:
Visa Type

 

Eligibility

 

Duration

 

Student Route (General) Visa 

Students over 16 accepted at UK-accredited institution 

2 Years (below degree level) 

5 years (degree level or higher education) 

Student Route (Child) Visa 

Students aged 4 to 17 at UK-accredited institutions with sponsor 

3 Years (under 16 years old) 

6 Years (16-17 years old) 

Short-term Study Visa 

Students on short courses or language programs 

6-11 months 
Eligibility Requirements To Study In UK:
You must meet certain eligibility requirements to start your educational journey in a prestigious country, the  United Kingdom. To study in UK, you will be considered eligible only if you have: 
A valid passport

Proof of acceptance at a UK institution

Sufficient funds to support oneself during the stay

Proof of accommodation arrangements

Tuberculosis test results (if applicable)

Health insurance coverage

Academic certificates and transcripts

English language proficiency certificate either IELTS or TOEFL
How do I apply?
After meeting all the eligibility requirements, you may be interested in knowing the application process. To apply for a UK study visa, you need to follow these steps to study in UK:
Research and choose the right visa for your course duration and level of study.

To study in UK, Obtain a Confirmation of Acceptance for Studies (CAS) from the university you've been accepted to.

Gather all the required documents.

Submit your application online. Provide all the information in the application form, including your CAS number and university sponsor licence number. Upload the required documents in the application.

Pay the visa fees
Prepare for a possible visa interview, where you may be asked about your study plans and intentions.

Be patient and wait for the decision on your visa application.
Study in UK: Intakes and Academic Year:
Intakes and Academic Year Intakes to study in UK are available thrice a year.  The following table discusses each intake in detail:
 
Intake for study in UK

 

Start Month

 

Application Period

 

Key Points

 

Recommended Visa Application Deadline

 

September/Fall Intake 

September 

Dec – Jul 

Preferred by 80% of students. 

Offers a wide range of courses. 

High competition 

 

Three months before course start date 

January/Winter Intake 

January 

Sep – Nov 

Second largest influx of students. 

Less competition compared to Sept. 

Not all courses may be available. 

 

Three months before the course start date 

 

May/Spring Intake 

May 

Oct – Nov 

Limited availability; selected universities offer it. 

Minimal competition, smaller class sizes. 

 

Three months before course start date 

 
Scholarships in UK for International Students:
Study in UK can be quite expensive, but there are a variety of scholarships available for international students. These scholarships are incredibly important for them to bridge the gap between the cost of living and studying in the UK. 
General eligibility criteria for scholarships in the UK include academic excellence, financial need, and language proficiency. You can get up to 100% tuition fee coverage, monthly stipend, and accommodation benefits, among others. The following are types of different scholarships:
Merit-based Scholarships: 
Awarded based on academic excellence or exceptional accomplishments. 

Offered by universities to attract top talent. 

Outstanding grades, research experience, and extracurricular activities. 
Country or Region-Specific Scholarships: 
 Available for students from specific countries or regions, including Commonwealth Scholarships and British Council Scholarships. 

 Covers various expenses, including tuition fees and living costs. 
Subject-specific Scholarships 
  Offered in fields like Engineering, Business, Management,  and Medicine to encourage excellence. 

  Eligibility varies based on the specific subject and program. 
Need-based Scholarships
 Granted to students with financial need, helping cover academic expenses. Examples: The Great  Scholarship Scheme, and the Chevening Scholarship. 

 Eligibility is based on financial need and specific criteria set by each scholarship program. 
Cost of Study in UK:
The cost to study in UK may vary on the basis of different courses and institute. According to estimate, the minimum cost of studying a specific educational degree level is given in the following table:
Level of Study

 

Home Students (GBP)

 

International Students (GBP)

 

Bachelors 

£9,250 per year

£10,000 – £26,000 per year

Masters 

£8,740 per year

£17,109 per year

Doctorates 

£4,407 per year 

£18,609 per year
You will also have living expenses, which may be fairly substantial in some areas of the UK. International students should set aside around £1,023 per month (outside of London) or £1,265 per month (in London) for living expenses, according to the UKCISA.
Can I Work On My Study Visa In The UK?
You may undoubtedly acquire the experience on a student visa.  You may have the chance to earn money while pursuing your academic objectives by working in the UK while you are on a student visa. Depending on your level of study and the length of the course, you are permitted to work up to 20 hours per week during the academic year and full-time over the summer. 
Additionally, international students can participate in internships and job placements that are connected to their studies and advance their career prospects. Working in the UK can help you develop your English language skills, broaden your network, and get insight into your host society's culture. 
Additionally, you'll be able to support yourself financially and pay less in tuition and living costs. It is not only possible but also advantageous for your personal and professional growth to work in the UK while on a student visa.
Top Employable Courses For Study In UK
There are many different programmes and subjects available in the UK, however some are more applicable than others. It is advised to select an employable degree because it can transform your professional development. The following are the top 10 subjects that UK graduates find most employable, according to a recent report by the Higher Education Statistics Agency:
Medicine & Dentistry 

Veterinary Science

Subjects Allied to Medicine 

Law 

Architecture, Building & Planning

Engineering & Technology 

Mathematics & Computer Science 

Business & Administrative Studies 

Social Studies 

Biological Sciences
Can Your Family Members Join You While You Study In UK?
There is no denying the value of family. When your family is with you, you can explore new cultures, create memories, and deal with the ups and downs of student life together, which is much more enjoyable. Glad tidings for you, the UK values and appreciates the significance of family ties.
While you study in the UK, your spouse, partner, and children are welcome to join you on a dependent visa.  In the UK, it resembles a family excursion. You must be enrolled in an approved school of higher learning and possess a current Tier 4 visa to be eligible.
There is no denying the value of family. When your family is with you, you can explore new cultures, create memories, and deal with the ups and downs of student life together, which is much more enjoyable. Glad tidings for you, the UK values and appreciates the significance of family ties.
While you study in the UK, your spouse, partner, and children are welcome to join you on a dependent visa.  In the UK, it resembles a family excursion. You must be enrolled in an approved school of higher learning and possess a current Tier 4 visa to be eligible.
Post-study Work Opportunities in UK:
Your journey will not stop at your graduation. But, you will be eligible to step into the professional life where you can have a chance to grow your career and avail a multitude of opportunities. The UK government introduced the post-study work visa in 2020, allowing students to stay and work in the UK for up to two years after completing their studies. 
This visa is a fantastic opportunity for students to gain valuable work experience, build connections, and enhance their employability. Throughout the duration of two years, students can find jobs in the UK. Gaining work experience in the UK as an international student has several benefits that go beyond a paycheck. With so many global companies having a base in the UK, graduates can gain valuable insights into diverse work cultures.
 Moreover, work experience in the UK enhances employability as it provides a competitive edge over students without any work experience. Building a global network is one of the significant advantages of the post-study work opportunities in the U Additionally, graduates who demonstrate exceptional skills and possess in-demand qualifications may become eligible for permanent residency. 
On top of the potential for a permanent residency, the opportunity to experience life in the UK offers several other personal growth experiences. Graduates can interact with people from different cultures and learn to appreciate and embrace diversity. Furthermore, the work experience provides a chance to explore life beyond the classroom and develop essential soft skills. 
What Our Educational Experts Say About Studying In The UK?
Areeba Anjum is an experienced educational consultant at iStudywise. She shares her valuable insights regarding why choosing the UK for education is a smart decision: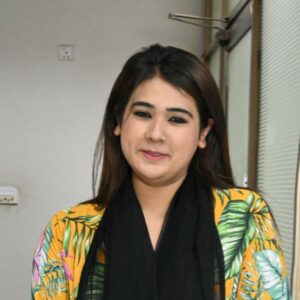 "Studying in a multicultural and diverse country like the UK offers students unparalleled opportunities. Choosing the UK as an educational destination is highly beneficial for students. You can complete a master's programme in only one year. It will also save your budget without compromising the quality of education or opportunities. You can extend your stay in the UK for two years even after completing a 1-year master's program. During this period, you can look for career opportunities and gain experience in your field. Wages are also high in the job market in the UK, which further makes the UK an appealing option for international students"
Tahrim Fatima, another expert in UK study visas, also emphasises that the UK should be the student's number one choice: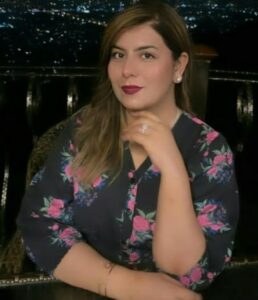 "It is easy to get admission in the UK with minimal effort. Unlike other countries, students need not fret about interviews, as they are not a requirement for selection by the UK embassy. With an impressive 95% visa success rate, the UK surpasses global standards and stands out with the highest success ratio. I strongly recommend interested students apply to the UK in the upcoming intake. Don't miss out on this exceptional opportunity to study in the UK!"
 How StudyWise Can Help You?
Embarking on the study in UK is a transformative step towards a brighter future. However, navigating the complexities of visas, scholarships, and application processes can be challenging. Our experienced educational consultancy at istudywise can assist you in entering your dream university and course. 
We specialise in UK visas and will guide you at each step of your visa journey wholeheartedly. Our expert team members will ensure that you have a seamless transition, from choosing the right visa to finding the perfect scholarship.
We understand that every student's journey is unique, and our tailored approach ensures that no dream is left unfulfilled. Let's shape your brighter future together.