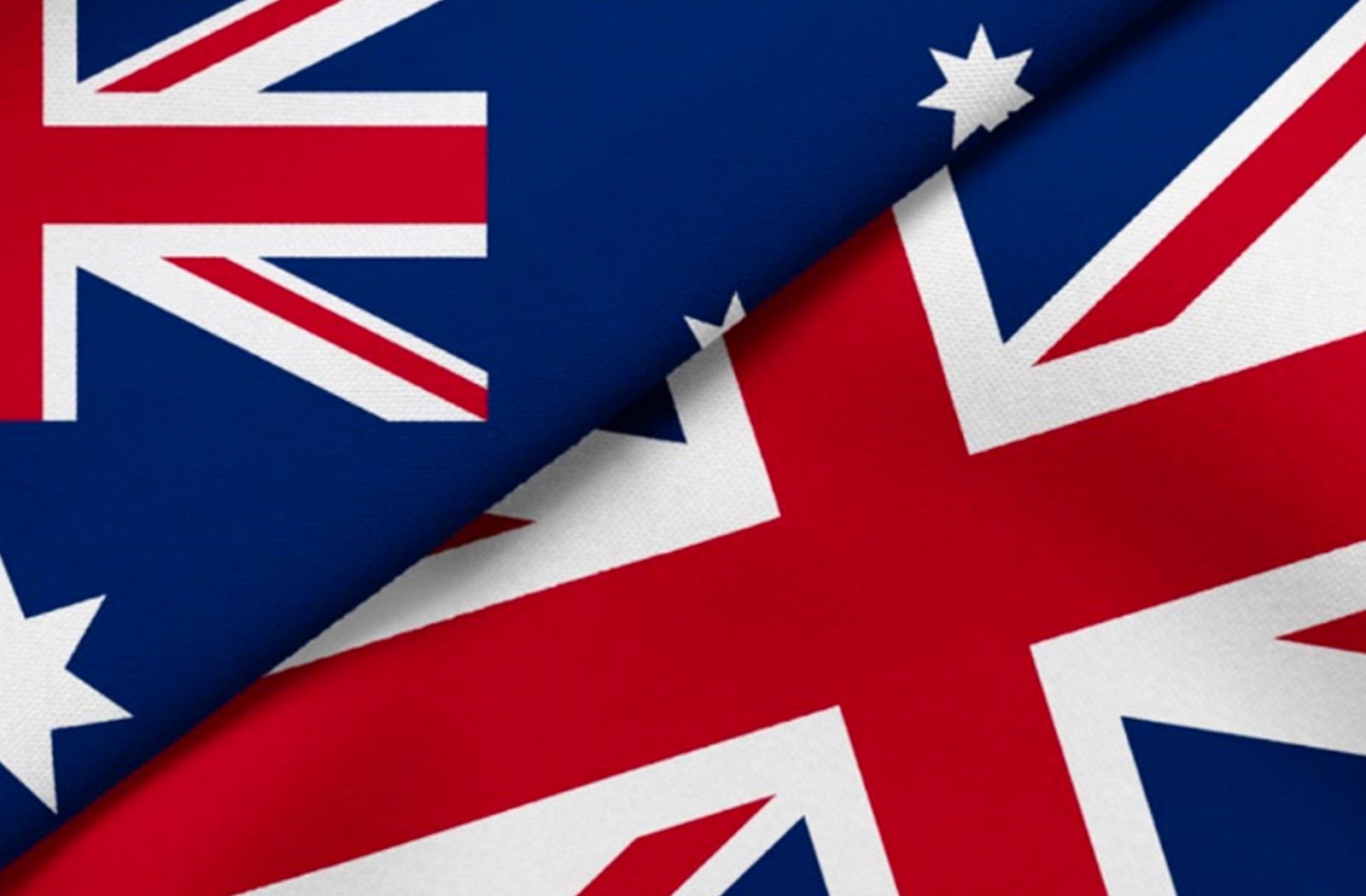 Lahore is a land of intellectuals and talented students, but many of the recent graduates have suffered from a lack of proper guidance. They either face challenges when choosing the appropriate study programs, educational institutions or entrance tests for Australia or they experience hurdles when filling out their visa application forms. If you are a student who has recently graduated and want to explore the best study options abroad, consult with our best study visa consultants in Lahore at Studywise.
Located in the heart of Lahore, We're not just the best education consultants in Lahore, Pakistan but we're your guide to your seamless study journey.
Studywise has earned its reputation as the top best Australian immigration consultants in Lahore through unwavering dedication, personalized guidance, and a track record of successful applicants.
Your aspirations are our priority. Trust us to go the extra mile to help you make your dreams come true.
Why We are the Best Study Visa Consultant in Lahore?
Choosing the best visa consultancy in Lahore can be a daunting task, especially when you have too many options right in front of you. So how do you decide? 
Don't worry about it, we will give you the reason to choose us!
Here are five absolute reasons that will help you to decide on objective metrics and experience the guarantee results.
1. Genuine and Thorough Consultation
We will meet you is like meeting an old friend who wants the best for you. We have a team of dedicated visa consultants who are professional in their field. They will guide you through the complete process of studying abroad. When hiring student counsellors, we ensure we hire the most passionate individuals who do not treat your case as just another number. So if you are still thinking about who to contact, count on us. In sum of this, we rest assured that our counsellors put their heart and soul into making your dream of studying in Australia a reality. 
2. Trusted Visa Consultants
We do not believe in 'Pay first, talk to us later'. For us, trust is of paramount importance. When we call you and invite you over to visit our office, we make sure you get the most authentic information and guidance regarding Australian study visas. We ask you for your GPA, and your PTE/IELTS score and guide you on the best course of action. Our aim is to not make you apply for the visa only; we want you to land in Australia and begin your education journey promptly.
3. Expert Guidance: From Start to End
With a focus on providing expert visa and immigration services, our study visa consultants in Lahore are committed to assist you every step of the way. Whether you plan to study abroad or embark on an immigration journey, we are here to ensure your success. When applying for your student visa, we will be your helping hands for you throughout your journey: from filling out the forms to applying for your visa through Immi account.
4. Personalized and Tailored Approach
Not every case is the same, and no one understands that more than us. We have devised a strategy that helps us create tailored responses based on the uniqueness of the students.  Depending on your educational background, financial situation, and future aspirations, we will create a unique plan that will be perfect for you. This is why our consultants discuss your case with you at length. We do not want to rush you. Our clients are our first and foremost  priority. We will help you to study in Australian renowned universities.
5. Best Affordable Consultancy Services in Lahore
Number of students dream to study abroad but they are confronted with an array of financial problems. They have to juggle with  their finances when they decide to go to Australia. We understand your concerns and do not want to put more burden on you. This is why our initial consultation fee is very affordable and will ease any concerns you may have regarding the fee. Contact us today and find out why we are the most recommended and the best immigration consultants in Lahore.
Our Commendable Services
When taking such a big step in your life, a step that will change the course of your career, it is natural to worry. We understand your reservation and encourage you to get clarity before you consult with us. Here is how our team of study visa consultants and migration agents at Studywise processes your application and helps you get your dream visa.
1. Visa Category Selection: For beginners, we have the best visa consultant in Lahore who will advise you on the most appropriate visa category based on your study plans. We help you decide between a student visa (subclass 500) or a Temporary Graduate visa (subclass 485) depending on your post-study goals.
2. Eligibility Assessment: Studywise agents assess your eligibility for various Australian student visas. We consider your chosen course, financial capacity, and academic qualifications to determine the most suitable visa option for you. In sum, we also help you to choose the best course of action for your fantastic career ahead.
3. Document Preparation: Our Agents help you gather and organize the required documentation for your visa application. This includes academic transcripts, proof of English language proficiency, health insurance, and financial statements. All this ensures there are no errors in the submission of your application.
4. Application Submission: Our expert counsellors and visa processing officers assist you in the preparation and submission of your visa applications. We ensure that all application forms are correctly filled out and that all supporting documents are included. This may reduce the chances of delays or rejections due to incomplete applications.
5. Genuine Temporary Entrant (GTE) Statement: For student visa applications, the GTE statement is crucial. We help students draft a compelling GTE statement that demonstrates their genuine intention to study in Australia.
6. Health and Character Checks: Agents guide students through the health and character assessment process, helping them schedule medical examinations and police clearances as required.
7. Visa Interview Preparation: For some cases, visa interviews may be necessary. We provide guidance and practice interviews to help students prepare for these interactions with immigration officials.
8. Visa Lodgment and Follow-Up: Our Agents handle the visa lodgment process and communicate with the Department of Home Affairs on behalf of the student. We also follow up on the application's progress.
Client Testimonials – This Is What Our Students Have To Say About Studywise
Our team of diverse and exceptionally talented visa consultants prove time and again that they will assist every student in their visa journey. Before choosing your Consultant for Australia in Lahore, we recommend you do your research and look at what our students have to say.
| | |
| --- | --- |
| Saeed Konain Abbas | Haris Ateeq |
| Hi. This is Saeed Konain Abbas. I recently got my visa to Australia through Studywise. I got accepted at Northwest University in Adelaide. I downloaded the Studywise app and got in touch with the exceptional counsellors at Studywise. They offered me professional guidance and support and I was able to get my visa in less than a month. I would recommend anyone wishing to pursue their education in Australia download the Studywise app. I would urge everyone to kickstart their visa application process to Australia right away.  | Hi. This is Haris Ateeq. I recently got admission to Queensland University in Australia. I completed my visa application process through Studywise and received my visa within a week.  I downloaded their mobile app and met with their exceptional counsellors. I am happy to report that I received professional services. I am extremely satisfied with the process and highly recommend everyone who wishes to go to Australia to download the Studywise app.  |
Our Offices
| | |
| --- | --- |
| 4 Shershah Road, Shershah Block Garden Town, Lahore | 3rd Floor, Sharif Plaza Near Chamber Of Commerce, Paris Road, Sialkot |
| | |
Your Journey Toward A Brighter Future Begins Right Here At Studywise!
At Studywise, we're not just consultants; we're your partners in fulfilling your dreams of studying in Australia. When you're seeking the best visa consultancy in Lahore, you're already on the right track. Our mission is to pave your path to success, helping you achieve your study abroad goals with confidence.
As the finest visa consultants in Lahore, we're committed to guide you through every intricacy of the visa application process. Whether it is the matter of  application submission or document preparation, we guide you every step of the way. Not only that, but once you get the offer letter and your visa is granted, we also celebrate the success with you, because for us, you are more than just our client.
Frequently Asked Questions
Q:1 What makes Studywise the best visa consultant in Lahore?
Studywise stands out as the best student visa consultant in Lahore due to its unwavering commitment to helping students achieve their study abroad dreams. Their experienced team, in-depth knowledge of immigration procedures, and personalized approach make them a top choice for those who are seeking expert guidance.
Q:2 What is the Subclass 500 Student Visa?
The Subclass 500 Student Visa is an Australian visa that allows international students to study full-time in a registered educational institution in Australia. It's a temporary visa that permits you to pursue your chosen course of study.
Q:3 How long is the Subclass 500 Student Visa valid for?
The duration of the Subclass 500 Student Visa depends on the length of your course. Typically, it covers the course duration with some additional time for graduation or to re-enroll. You will need to apply for an extension if your studies exceed the initial visa period.
Q:4 How can I benefit from Consultation with Studywise agents?
Study abroad consultants in Lahore, like Studywise, can be your trusted partners throughout your study abroad journey. They provide expert advice, simplify the application process, and increase your chances of securing a student visa, making your dream of international education a reality.
Q:5 Can I work while holding a Subclass 500 Student Visa?
Yes, the Subclass 500 Student Visa allows you to work part-time during your studies and full-time during scheduled course breaks. However, you must comply with the visa conditions and not exceed the permissible work hours.
Q: 6 What are the eligibility requirements for a Subclass 500 Student Visa?
To be eligible for a Subclass 500 Student Visa, you generally need to have an offer of enrollment from a registered Australian educational institution, provide evidence of sufficient funds for living expenses, and maintain Overseas Student Health Cover (OSHC).
Conclusion
When it comes to study visa applications, good guidance and support can help simplify the process for you. But to reap the benefits of it all, you have to select the most reliable study abroad consultants in Lahore. At Studywise, our expertise and in-depth knowledge of immigration regulations are invaluable in ensuring that students have the best chance of securing a visa.
By offering comprehensive services ranging from eligibility assessments to document preparation, visa application submission to post-arrival support, our migration agents act as trusted guides throughout your entire journey.